Buy House in Lagos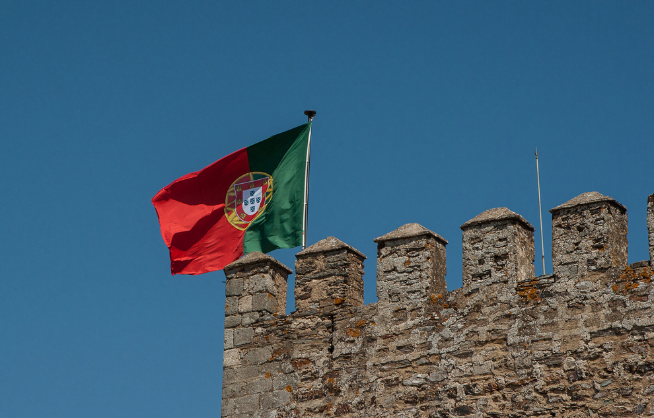 Want to buy a house in Lagos? Have you visited our beautiful town and its beaches and fell in love with it? We want to help you find the perfect house! Let us know exactly what you want and we will find it for you! The best part is that the service is completely free and you won't be obliged to buy or rent any of the properties we present you with!
Why Move to Lagos?
Lagos, a city situated on the stunning Western Algarve, is a place of historical significance and captivating character. Its rich seafaring heritage and breathtaking coastal scenery make it a standout destination in the Algarve.
Lagos is a city that strikes a perfect balance between preserving its past and catering to the needs of modern travelers. Its historic center, with its charming cobbled streets and authentic restaurants, exudes a sense of pride in its Portuguese roots. As you wander through the city, you'll discover a relaxed and welcoming atmosphere that invites you to immerse yourself in the local culture. Unlike some other tourist hotspots, Lagos has managed to maintain its distinctive charm and character, making it a refreshing destination for those seeking an authentic experience.
One of the highlights of Lagos is its picturesque beaches. Whether you're looking for a peaceful spot to soak up the sun or seeking water sports and activities, Lagos offers a range of options to suit every preference. These beaches are not just beautiful, but they also provide safe and sheltered areas for families with children. Teenagers and adventure enthusiasts will find plenty of excitement in the nearby theme and water parks, adding an extra layer of fun to their holiday experience.
Beyond the city itself, the region surrounding Lagos is full of diverse and engaging activities. Embarking on day trips from Lagos allows you to explore the surrounding natural wonders and cultural landmarks. From awe-inspiring cliffs and hidden caves to charming nearby towns and villages, there is always something new to discover.
Whether you're seeking a vibrant nightlife scene or simply want to relax and enjoy the laid-back ambiance, Lagos caters to all tastes. While it offers outstanding tourist facilities, the city has managed to avoid succumbing to mass tourism, ensuring that its authenticity remains intact.
Moving to Lagos offers more than just a memorable holiday experience. It provides an opportunity to immerse yourself in the local lifestyle, where you can enjoy the benefits of the city's rich cultural heritage and breathtaking natural surroundings on a daily basis. The region's pleasant climate, combined with the warm and welcoming community, creates an inviting atmosphere for residents. With its combination of traditional Portuguese culture, stunning beaches, and modern amenities, Lagos offers a lifestyle that seamlessly blends the old with the new.
In summary, Lagos is a city that captivates with its history, natural beauty, and genuine character. Moving to Lagos means embracing a place where the past and present coexist harmoniously, where you can enjoy a relaxed and vibrant lifestyle surrounded by the stunning landscapes of the Western Algarve.
ABOUT IM PORTUGAL
IM Portugal was established in 2017 with a clear aim of filling a gap in the market, there are many real estates agencies but few who make you feel at home like the Portuguese people do, we are a welcoming people and Portugal is its people, we want to help you buy your house in Portugal.
We like to get to know our clients and their ideas, finding a house in Portugal for someone is a special task which we take very seriously, above all we want to see our clients happy and fulfilled