Buy House in Sardinia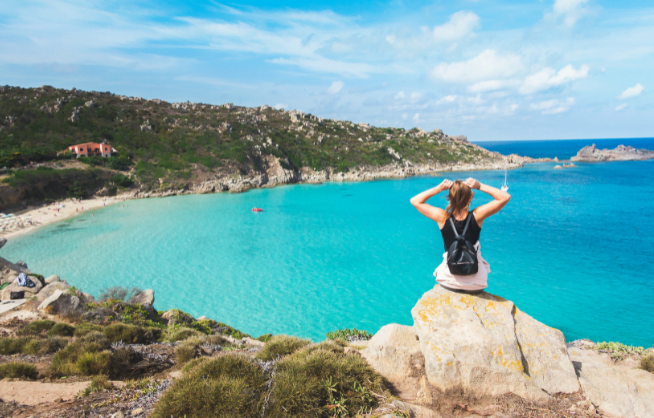 Presenting to you today, an exquisite apartment in the heart of a historical square of Sardinia.
In the heart of the Mediterranean lies a paradise waiting to be explored, where azure waters meet rugged landscapes, and history whispers through the windswept alleys. Sardinia, often celebrated for its breathtaking beaches and ancient ruins, is an island that captivates the soul of every traveler. While the allure of this Italian gem is undeniable, there's one city that has been a well-kept secret among those in the know: Sassari.
As you embark on the exciting journey of buying a house in Sardinia, we invite you to explore the hidden treasure of Sassari, a city that promises not just a home, but an authentic Mediterranean experience. Nestled away from the bustling crowds and tourist hotspots, Sassari offers a unique blend of history, culture, and modernity, making it the perfect place to call home.
But what makes Sassari truly stand out? It's not just the city's charm or its historical significance; it's the investment opportunity of a lifetime. Imagine owning a luxurious apartment in one of the most famous squares of Sardinia, where every day feels like a living postcard. In this article, we'll delve into why Sassari should be at the top of your list when considering property investment in Sardinia, and why an apartment in this city's renowned square is a decision that could redefine your life.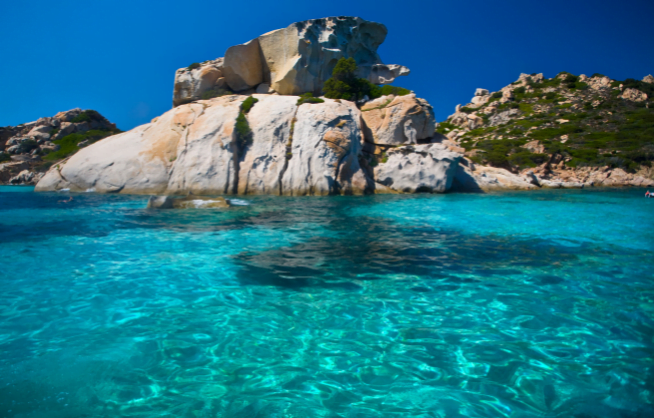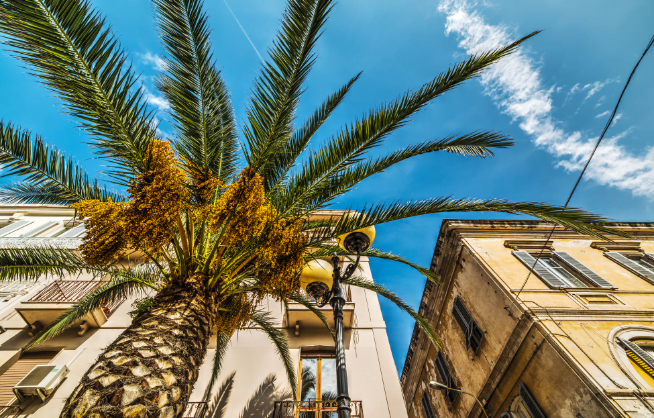 Sassari: The Hidden Gem of Sardinia
Sassari stands as the island's well-kept secret, the second-largest city that radiates a charm all its own. As you wander through its ancient streets, you'll find yourself transported to a place where time seems to slow down. Here, old-fashioned stores line the cobblestone streets, each one a repository of local history and artisanal treasures. It's a place where modernity and tradition coexist harmoniously, giving Sassari a very special vibe.
But what truly sets Sassari apart is its heartwarming community. Residents here greet you with smiles and warmth, making you feel like part of the family from the moment you arrive. The city's vibrant culture is reflected in its lively festivals, where traditions come alive through music, dance, and vibrant street parades.
If you're a culinary enthusiast, Sassari is a gastronomic paradise that has even won the approval of the late, great Anthony
Bourdain. In his Sardinia episode, Bourdain praised Sassari for its delicious food, and he was absolutely right. From the humblest trattorias to the finest dining establishments, you'll savor the finest Italian cuisine, bursting with flavor and local ingredients.
Sassari's outstanding position is another feather in its cap. Strategically located, it is a stone's throw away from some of Sardinia's most renowned attractions. The city sits conveniently near the island's pristine beaches, with turquoise waters and golden sands beckoning just a short drive away. Two airports within easy reach ensure that you can jet off to your Mediterranean oasis with utmost convenience.
For those with an eye for luxury, the glamorous Costa Smeralda is just a scenic drive away, where you can rub shoulders with the international elite and enjoy world-class amenities. And if you're looking for the epitome of Sardinian beauty, La Pelosa beach in Stintino, a mere hop away from Sassari, awaits with its crystal-clear waters and dazzling white sands, often cited as the most beautiful beach in all of Sardinia.
In Sassari, the authentic allure of Sardinia beckons, promising a unique blend of tradition, community, cuisine, and stunning coastal beauty. Whether you seek a new place to call home or a thriving investment opportunity, Sassari, the hidden gem of Sardinia, offers an exceptional lifestyle.
About the Apartment
This apartment resides at the very heart of the vibrant and historic Piazza Tola square, a place where daytime bustles with a lively local market, and nighttime comes alive with a vibrant array of restaurants, bars, and concerts.
This versatile property can be seamlessly divided into two distinct apartments, catering to a range of preferences. It's a perfect opportunity for those considering tourist rentals or for those seeking a spacious family home.
One section of the apartment comprises two generously sized bedrooms, a well-appointed bathroom, and an inviting living room complete with an integrated kitchen. On the opposite side, you'll discover an expansive living area, a fully-equipped kitchen, and another convenient bathroom.
Moreover, this unique property boasts an attic, adding a touch of character and additional space to this already remarkable living experience.
Take a look at the photos below, and get in touch if you'd like to get more details.
*The price is €141,000 (negotiable).
Moving to Sardinia
Embarking on the journey to make Sardinia your new home is a simpler process than you might imagine, and we're here to make it even smoother. At your service, we can provide essential contacts for professional lawyers and accountants who specialize in assisting individuals in realizing their dream of living in Sardinia while taking full advantage of its incredible tax breaks.
Sardinia, with its breathtaking landscapes and welcoming communities, beckons with open arms to those seeking a change in lifestyle. One of its most enticing aspects is the 90% tax exemption offered to foreigners willing to relocate to this paradise. This generous tax incentive is designed to make your transition to Sardinia not only seamless but financially rewarding.
Our network of legal and financial experts is well-versed in the intricacies of Sardinian relocation and the associated tax benefits. They can guide you through the necessary paperwork, compliance requirements, and ensure you maximize your tax advantages while enjoying the unparalleled beauty and culture of Sardinia.
So, if you've ever dreamed of living amidst the stunning landscapes, vibrant communities, and remarkable culture of Sardinia while benefiting from substantial tax exemptions, let us be your trusted partner on this exciting journey. We're here to simplify the process, making your dream of Sardinian living a reality.