Real Estate in Lisbon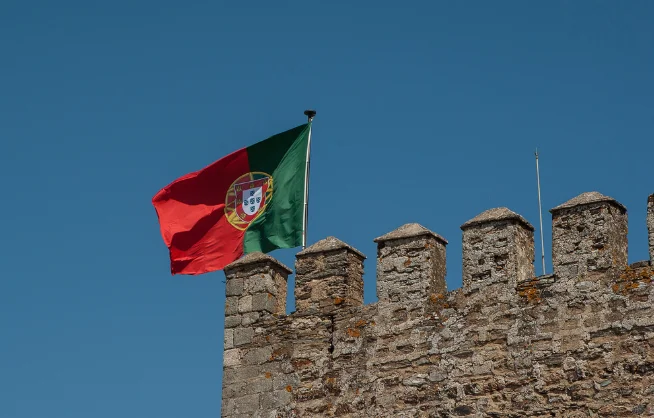 Looking for real estate in Lisbon? Let us help you!
Real estate in Lisbon has experienced a significant boom in recent years, attracting both local and international buyers. The city's combination of rich history, vibrant culture, pleasant climate, and growing economy has made it a highly sought-after destination for property investment.
One of the key factors driving the real estate market in Lisbon is the city's urban revitalization. Many historic neighborhoods, such as Alfama, Baixa, and Chiado, have undergone extensive renovation, preserving their charming character while offering modern amenities. These areas feature a mix of traditional architecture and contemporary designs, creating a unique blend of old and new.
Lisbon offers a diverse range of property types to suit different preferences and budgets. From elegant apartments in historical buildings to modern lofts and luxurious penthouses, there are options to cater to various lifestyles. Additionally, the city boasts a selection of residential neighborhoods that appeal to different demographics, from trendy areas like Bairro Alto and Príncipe Real to more family-friendly districts such as Belém and Parque das Nações.
Another factor contributing to the appeal of Lisbon's real estate market is the favorable investment climate. Portugal offers attractive tax incentives, including the Non-Habitual Resident (NHR) program, which provides tax benefits for foreign residents, and the Golden Visa program, which grants residency to non-European Union investors. These initiatives have attracted many international buyers, particularly from countries such as China, Brazil, and the United States.
The steady growth of the tourism industry in Lisbon has also had a positive impact on the real estate market. The city's popularity as a tourist destination has led to an increase in short-term rental opportunities, making it an attractive option for investors looking for rental income. The rise of platforms like Airbnb has made it easier for property owners to capitalize on the tourist demand, particularly in central areas.
However, the surge in demand has also led to rising property prices in Lisbon. While the city still offers relatively good value compared to other European capitals, prices have been steadily increasing, especially in prime locations. This can present challenges for local buyers, particularly those with more limited budgets.
It's worth noting that the 2020 lockdowns has had some impact on the real estate market in Lisbon, as it has in many other places worldwide. The restrictions on travel and tourism have temporarily slowed down the pace of transactions and affected the rental market. However, experts anticipate a rebound as the situation improves and the demand for properties in Lisbon remains strong in the long term.
In summary, real estate in Lisbon offers an enticing mix of history, culture, and investment opportunities. The city's urban revitalization, diverse property options, favorable investment climate, and growing tourism industry make it an attractive choice for both residents and investors. While property prices have been on the rise, Lisbon continues to offer potential for long-term growth and a high quality of life.
Get in touch today and allow us to find you the best real estate in Lisbon!