Buy House in Castelo Branco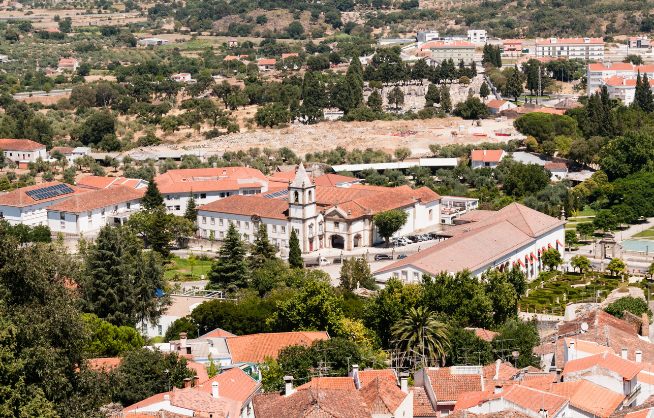 Want to buy a house in Castelo Branco? Have you visited our beautiful town and fell in love with it? We want to help you find the perfect house! Let us know exactly what you want and we will find it for you! The best part is that the service is completely free and you won't be obliged to buy or rent any of the properties we present you with!
Why Move to Castelo Branco?
Castelo Branco, the jewel of Beira Baixa, beckons with a history as intricate as its embroidered colchas. Nestled just a stone's throw away from the Spanish border, this city's allure is steeped in the echoes of its tumultuous past. Through the ages, it has stood firm, resilient against marauding armies and the passage of time.
Within Castelo Branco's embrace lies the splendid Jardim do Paco Episcopal, a Baroque masterpiece that has secured its place among Portugal's most enchanting gardens. Designed by the visionary Bishop Joao de Mendonca in the 18th century, this meticulously crafted haven unveils a world of its own. Manicured hedges, tranquil lakes, elegant fountains, and ornate staircases provide the backdrop for a curious collection of granite statues. These statues, grouped by themes such as zodiac signs, the four seasons, the five parts of the world, and the kings and queens of Portugal, surprise with the inclusion of diminutive Spanish monarchs, Felipe I and II, whose presence remains a charming mystery.
Adjacent to this horticultural wonderland stands a museum that showcases Castelo Branco's crowning glory: the famed colchas. These silk-embroidered linen bedspreads and coverlets trace their inspiration back to exotic treasures brought by intrepid Portuguese explorers from India and China. Adorned with symbolic motifs like birds symbolizing love and trees representing family, colchas have retained their allure throughout the ages. Even small pieces command prices reaching thousands of euros, while elaborate bedspreads are cherished as exquisite heirlooms.
Castelo Branco's origins, cloaked in enigmatic history, can be traced back to a document from 1182, which speaks of land donated to the Knights Templar. Over time, the town gained autonomy in 1213, and in 1215, Pope Innocent II bestowed upon it the name Castelobranco. In 1771, Castelo Branco officially earned its status as a city. Today, the city boasts a vibrant center adorned with expansive parks, broad boulevards, and bustling squares. It benefits from its strategic location along the Beira Baixa railway line, connecting it to the heart of Lisbon. Moreover, its proximity to the iconic fortress village of Monsanto, often touted as the epitome of Portuguese culture, adds a touch of historical charm to daily life. The majestic Serra da Estrela, Portugal's highest mountain range and a cherished national park, lies within arm's reach, inviting residents to explore its natural splendor.
Choosing to make Castelo Branco your home promises a journey through time and culture. The city's indomitable spirit shines through its charming center, where lush parks, expansive boulevards, and lively squares beckon residents to find their place within the community. With its prime location, excellent transport connections, and the wealth of cultural, historical, and natural treasures it cradles, Castelo Branco stands as an open invitation to discover its rich heritage, picturesque landscapes, and the vibrant cityscape that awaits exploration. Castelo Branco, a tapestry of the past and a canvas for the future, offers a unique and captivating experience for those who choose to call it home.