Buy House in Guarda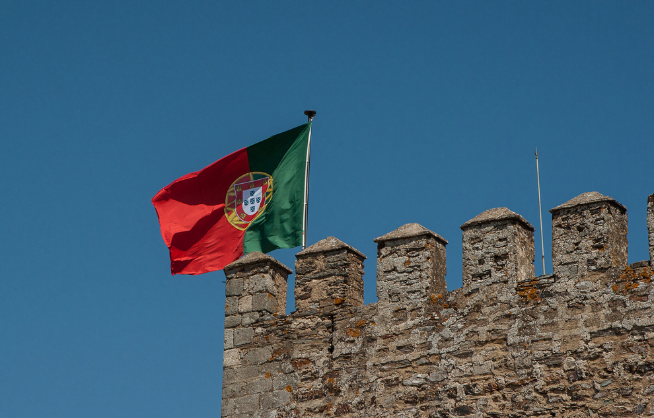 Want to buy a house in Guarda? Have you visited our beautiful town and fell in love with it? We want to help you find the perfect house! Let us know exactly what you want and we will find it for you! The best part is that the service is completely free and you won't be obliged to buy or rent any of the properties we present you with!
Why Move to Guarda?
Guarda, with its strategic location near the Spanish border, is a city steeped in history and fortified charm. Its name itself reflects its role as a guardian, standing as a testament to its historical significance. During the Peninsular War in the 1800s, Guarda played a vital role in defending against the French under the Duke of Wellington. The town's defensive walls, established by King Sancho I in the 12th century, still stand today, showcasing three original portals that provide a glimpse into its storied past.
Situated at an elevation of over 1000 meters above sea level, Guarda holds the distinction of being the highest town in Portugal. This lofty position also contributes to its reputation as one of the coldest towns in the country, as immortalized by the poet Mayo Gil in his poem 'Luar de Maio,' where he poetically describes the arrival of snow.
The architectural landscape of Guarda reflects its historical significance and function. The overall aesthetic is characterized by austere yet solid simplicity, echoing the city's role as a guardian stronghold. The cathedral, blending Gothic style with intriguing Manueline elements, stands as a captivating example of the city's architecture. Inside, visitors are treated to a visually stunning sight—a decorative 16th-century altar crafted from exquisite white marble. The main square, Praça Velha, boasts ground-level arcading, a common feature in the region, supported by robust granite pillars, adding to the city's distinctive character.
For those eager to delve deeper into Guarda's rich heritage, the town's museum offers captivating displays of local archaeological findings and exhibits connected to Mayo Gil, a renowned figure in the city's cultural legacy.
Moving to Guarda offers more than just a glimpse into the past. The city's historical significance, combined with its unique location, provides residents with a distinct sense of place and an opportunity to immerse themselves in a rich cultural environment. The surrounding region, adorned with fortifications and hilltop villages, adds to the allure, inviting exploration and discovery. Despite its cold reputation, Guarda offers a warm community atmosphere, where residents can enjoy a tranquil and slower-paced lifestyle, away from the hustle and bustle of larger urban centers.
In Guarda, the echoes of history reverberate through the streets, while the city's enduring architectural charm and cultural offerings create an enriching living experience. For those seeking a place with a strong sense of identity and an appreciation for its heritage, Guarda beckons with its timeless allure and the promise of a fulfilling life surrounded by history and natural beauty.