Buy House in Tavira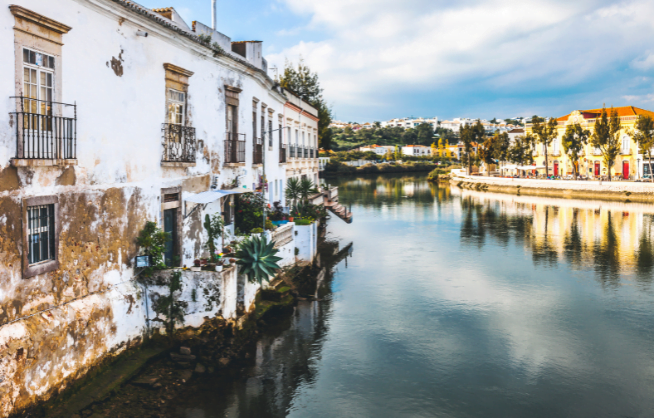 Want to buy a house in Tavira? Have you visited our beautiful town and its beaches and fell in love with it? We want to help you find the perfect house! Let us know exactly what you want and we will find it for you! The best part is that the service is completely free and you won't be obliged to buy or rent any of the properties we present you with!
Why Move to Tavira?
Tavira, a hidden gem in the Algarve, has become an enticing destination for those in search of a truly unique and enriching experience. Its allure is multi-faceted, rooted in the rich tapestry of history, nature, and culture that weaves together to create an irresistible mosaic of life in southern Portugal.
The town of Tavira, nestled gracefully alongside the Gilão River, is a living testament to the harmonious coexistence of tradition and innovation. Its streets, a labyrinth of cobblestone alleys, are lined with homes adorned in the distinctive Portuguese tiles, their vibrant colors reflecting the town's artistic soul. As you amble through these picturesque lanes, the aroma of freshly prepared seafood dishes wafts from family-run restaurants, inviting you to partake in the rich culinary tradition that has been perfected over generations. Tavira boasts a treasure trove of ornate churches, each telling its own story and contributing to the town's timeless charm.
Venturing just south of Tavira leads to the Parque Natural da Ria Formosa, a sanctuary for those who revel in the embrace of nature. This protected area unfolds into a stunning expanse of mudflats and waterways, an important ecosystem for countless bird species and marine life. Here, the transition from the calm waters to the golden sands of the Ilha de Tavira is a mesmerizing spectacle that beckons beach lovers and adventurers alike.
Tavira's enchantment extends to its surroundings, where you'll uncover a tapestry of captivating towns, each with its own distinct personality. Olhão, with its vibrant markets and historic neighborhoods, invites exploration. Vila Real de Santo António, graced with a regal air, provides a glimpse into the grandeur of a bygone era. And Cabanas, a coastal haven, promises serenity and leisure. For those who seek to hone their golfing skills, world-class courses are within easy reach, making Tavira a golfer's paradise.
Yet, it is the spirit of Tavira that is perhaps its most enchanting quality. The town radiates a sense of warmth and community that is as enduring as it is inviting. In the quaint cafes and lively squares, locals and expats converge, forming bonds that are as genuine as the smiles exchanged in these convivial spaces. Tavira is not just a place to reside; it is a place to belong.
Tavira is a harmonious blend of the old and the new, seamlessly offering modern amenities while preserving its authentic character. It is a town that beckons you to savor life's simple pleasures, to indulge in local delicacies, to explore the echoes of history in its streets, and to bask in the sun on its pristine beaches. Tavira is a symphony of life in a coastal paradise, where time slows down, and the heart finds peace.
Moving to Tavira is an invitation to immerse yourself in a living postcard of the Algarve's essence. It is a declaration of love for a lifestyle steeped in tranquility, community, and the awe-inspiring beauty of the natural world. Tavira opens its arms to those seeking a place to call home, offering an embrace that will capture your heart and soul.