Buy House in Parede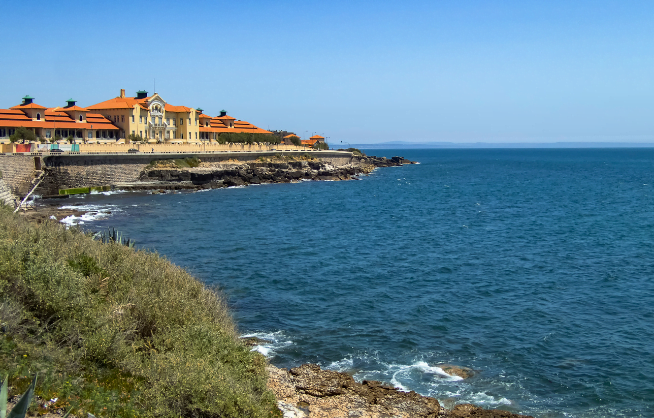 Want to buy a house in Parede? Have you visited our beautiful town and its beaches and fell in love with it? We want to help you find the perfect house! Let us know exactly what you want and we will find it for you! The best part is that the service is completely free and you won't be obliged to buy or rent any of the properties we present you with!
Why Move to Parede?
Parede, a place whose name is a testament to its rich geological history and historical significance, beckons newcomers with a story as intriguing as it is unique. While the origins of its name are shrouded in the mystery of ruined castles, dismantled redoubts, and ancient hilltop rocks, Parede's allure transcends mere etymology.
Documented references to Parede may only reach back to the late 19th century, but the human presence in this area stretches back over four millennia. While the Roman Empire's presence is well-documented in neighboring municipalities like Alcabideche, Cascais, Estoril, and São Domingos de Rana, their connection to Parede remains a tantalizing enigma. The prevailing theory suggests that Parede's rich limestone quarries served as the source of stone for the construction of ancient artifacts and buildings, including inscriptions in Olissipo (now Lisbon). This intricate dance of stone and history underlies the town's identity.
The history of Parede is entwined with its geological features, which not only grace the landscape with a unique charm but also serve as a constant reminder of the area's deep-rooted heritage. These geological treasures stand as a living testament to the enduring craftsmanship that has shaped the region across the centuries.
Today, life in Parede is far more than just a nod to history. As part of the larger municipality of Cascais, Parede enjoys the best of both worlds: a charming fusion of tradition and modernity that offers residents a delightful balance between serenity and convenience.
Choosing to reside in Parede means embracing a coastal lifestyle, with pristine beaches and stunning natural landscapes on your doorstep. The town's commitment to preserving its past is evident in the careful maintenance of its ancient walls and properties, bridging the gap between the present and the historical roots of the region. Moreover, the abundance of limestone quarries has endowed Lisbon with a unique architectural character, with stone from Parede gracing the construction of iconic buildings and monuments in the capital city.
For those in search of a place to call home, Parede presents an enchanting blend of history, natural beauty, and a warm community. The town's storied past, complemented by its breathtaking surroundings, offers a profound connection to bygone eras while embracing the modern comforts of daily life. Whether wandering through streets adorned with ancient rocks or surrendering to the coastal allure, relocating to Parede provides an opportunity to become a part of a dynamic community and bask in the captivating essence of this truly one-of-a-kind place.