Buy House in Setúbal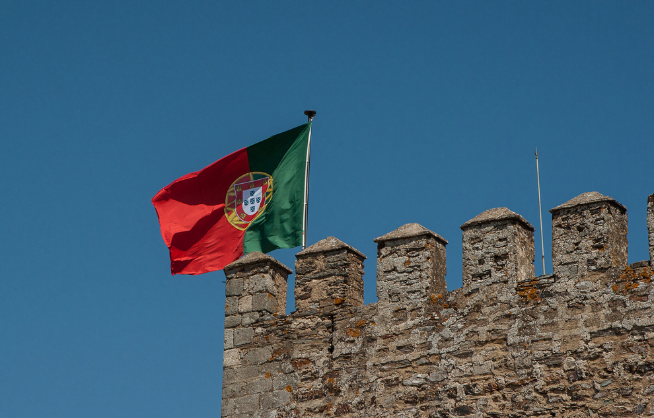 Want to buy a house in Setúbal? Have you visited our beautiful town and fell in love with it? We want to help you find the perfect house! Let us know exactly what you want and we will find it for you! The best part is that the service is completely free and you won't be obliged to buy or rent any of the properties we present you with!
Why Move to Setúbal?
Setúbal, a city steeped in history and blessed with natural beauty, offers a compelling reason to consider it as a new home. Its roots can be traced back to ancient times, with legends suggesting that the town was founded by a relative of Noah. Setúbal's strong connection to the sea has endured throughout the ages, with a fish salting industry dating back to the 1st century AD and a protected harbor, the third largest in Portugal. It was from this very harbor that King Alfonso V set sail in 1458 to conquer Alcacer Ceguera in Morocco during the era of the Discoveries.
Present-day Setúbal is known as the heart of the Portuguese sardine industry and is renowned for its sweet and globally acclaimed Moscatel wine. Its streets, adorned with fountains and gardens, exude a certain elegance, while the bustling harbor adds to its authentic charm as a thriving historic town.
Situated at the mouth of the Sado River on the coast, just below Lisbon and across from the picturesque sandy Troia Peninsula, Setúbal enjoys a privileged location shielded from the tempestuous Atlantic Ocean. Buried beneath the sands lies the ancient Roman town of Cetobriga, once a prosperous fishing and fish-salting center that met its demise due to an earthquake and subsequent tidal wave in the 5th century. In recent times, remnants of Cetobriga, including traces of its salting industry, have been unearthed and can be explored. Today, the Troia Peninsula primarily serves as a large-scale tourist complex, offering magnificent beaches along with a variety of apartments, facilities, and activities.
Within Setúbal itself, the 15th-century Mosteiro de Jesus (Monastery of Jesus) stands as a testament to the city's rich history. Decorated with maritime-themed stonework in the distinctive Manueline style, it is said to have been founded by King Alfonso V's nurse. The monastery's adjoining complex houses an impressive collection of 16th-century paintings, making it one of the country's most significant repositories of religious artwork. It also pays tribute to Bocage, one of Portugal's renowned poets and a native of Setúbal.
For enthusiasts of Portuguese azulejos (hand-painted tiles), the charming chapel inside the Fort of São Filipe, perched on a hill overlooking the city, features tiled dados depicting the life of its patron saint, Felipe, and the Virgin Mary. These exquisite tiles were created by Policarpo de Oliveira Bernardes, one of the most famous tile-makers of the 1700s. Originally built as a star-shaped fortification by the Spanish King Filipe II in the 16th century to defend the town after the annexation of Portugal, this castle has been transformed into a luxurious pousada (historic hotel) with 16th-century antique furniture and breathtaking views of the bay.
The natural reserve surrounding the Sado River estuary offers a treasure trove of wetland wonders, including migratory birds, unique fish species, and captivating agricultural and natural landscapes.
In recent years, the development along the coast between Setúbal and the capital city has resulted in a range of high-quality golf courses, including Aroeira, possibly Portugal's most popular and respected example. Designed by Pennink in the 1970s, this course has received numerous accolades and is widely regarded as one of the finest in Europe.
Setúbal beckons with its rich historical heritage, coastal allure, and natural splendor. It invites those seeking a place where tradition meets modernity, where culinary delights and cultural treasures converge. Setúbal's allure lies not only in its vibrant past but also in its promising future as a place of beauty