Buy House in Leiria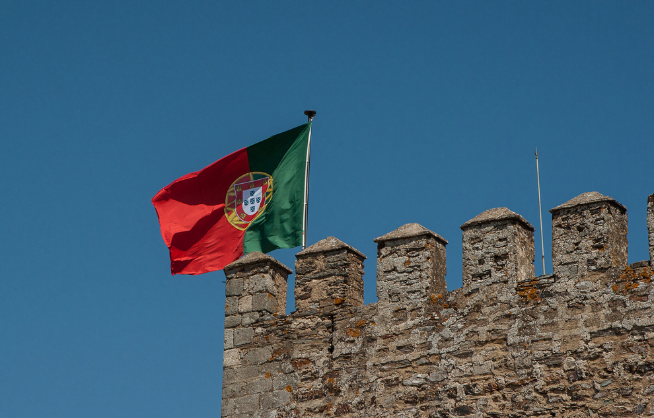 Want to buy a house in Leiria? Have you visited our beautiful town and fell in love with it? We want to help you find the perfect house! Let us know exactly what you want and we will find it for you! The best part is that the service is completely free and you won't be obliged to buy or rent any of the properties we present you with!
Why Move to Leiria?
Leiria, nestled in the picturesque Beiras region, serves as a central hub for travelers exploring the surrounding attractions of Coimbra, Alcobaça, Fatima, and Batalha. However, Leiria itself has its own allure that makes it a desirable place to move to. Situated along the banks of the River Lis, the town's old quarter and historic monuments add a distinct charm to its character, even amidst its more industrial modern sections. Moreover, Leiria's surrounding countryside is known for its rich artisan traditions, making it a hub for locally crafted goods.
The imposing Leiria Castle stands as a testament to the town's history and serves as its focal point. Rebuilt multiple times after Moorish attacks during the medieval era, the well-preserved remains primarily date back to the 14th century when it served as a summer residence for Dom Dinis and Queen Isabel of Aragon. Additional Gothic features were later added by King João I. Dom Dinis, known as the poet king, also played a pivotal role in the area by planting vast expanses of pine forest known as the Pinhal do Rei. This strategic endeavor aimed to control shifting sands and provide high-quality timber for shipbuilding, enabling Portugal's renowned voyages of discovery.
The charming cobbled streets of Leiria's town center are adorned with arcaded buildings and archways. Within this historic district, visitors can explore the 12th-century São Pedro church and the Cathedral, which houses a local archaeological museum and showcases impressive 17th-century artwork around its altar. These ancient streets, along with the central Rodrigues Lobo square, are home to numerous shops that proudly display the region's renowned crafts, particularly glasswork. The nearby town of Marinha Grande has been a prominent center for traditional crystalware production for centuries, making it one of Portugal's foremost and prestigious manufacturers in this field.
For those seeking the allure of the coast, Leiria's proximity to the Atlantic Ocean offers beautiful sandy beaches and the opportunity to experience the typical Atlantic surf. São Pedro de Moel, the most popular resort in the vicinity, stands on cliffs overlooking the sea and boasts its own ancient quarter and ramparts, blending history with modern amenities that cater to holidaymakers.
Leiria, with its rich historical heritage, captivating landscapes, and vibrant artisan traditions, beckons as an attractive place to call home. It seamlessly combines the allure of its medieval past with the convenience of modern amenities. Whether exploring its ancient streets, indulging in local crafts, or enjoying the nearby coastal delights, Leiria offers a unique and rewarding living experience.