Buy House in Caldas da Rainha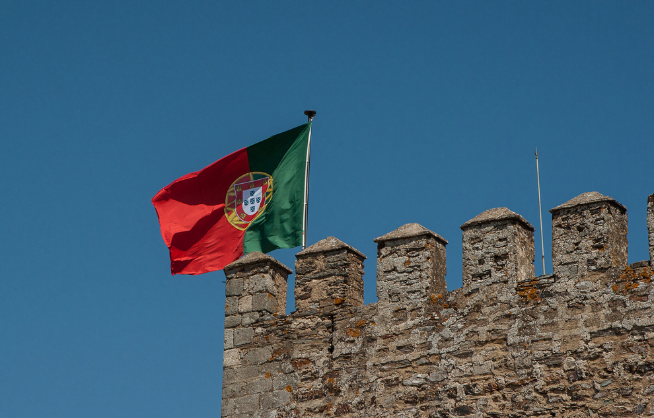 Want to buy a house in Caldas da Rainha? Have you visited our beautiful town and fell in love with it? We want to help you find the perfect house! Let us know exactly what you want and we will find it for you! The best part is that the service is completely free and you won't be obliged to buy or rent any of the properties we present you with!
Our service is completely free for the buyer! Buy your house in Caldas da Rainha with no commissions! Our commissions are paid by the seller, request a free consultation today, and let us help you move to Caldas da Rainha!
Why Move to Caldas da Rainha?
If you're searching for an authentic Portuguese experience off the beaten tourist path, Caldas da Rainha is a hidden gem worth exploring. Located just one hour north of Lisbon, this thermal spa town in Portugal's western Central region offers a unique blend of history, culture, and natural beauty. From its famous pottery traditions to its local markets, art museums, and gardens, Caldas da Rainha has something to captivate every visitor. Here's why moving to Caldas da Rainha is an excellent choice.
Rich Thermal Spa Heritage: Caldas da Rainha's name translates to "Spas of the Queen," and its origins date back to the 15th century when Queen Leonor, consort of King João II, discovered the town's sulfur-rich thermal waters. Inspired by the healing properties of the waters, the Queen ordered the construction of a thermal hospital, which now houses the Museu do Hospital e das Caldas. Today, you can still enjoy the benefits of the thermal waters at the town's modern spa facilities, renowned for their skin and bone ailment treatments.

Traditional Pottery: Caldas da Rainha is famous for its "naughty pottery" or "bordallo pinheiro," a unique and whimsical style of ceramic art. Founded by renowned artist Rafael Bordallo Pinheiro, the pottery tradition in Caldas da Rainha is known for its humor and irreverence, with pieces featuring exaggerated figures, caricatures, and social commentary. The town's pottery shops and studios offer a glimpse into this traditional craft, allowing you to bring a piece of Caldas da Rainha's artistic heritage into your own home.

Cultural Delights: Caldas da Rainha is a cultural hub, with numerous art museums and galleries showcasing local and international talent. The Cultural and Congress Center hosts exhibitions, concerts, and theatrical performances, while the José Malhoa Museum pays homage to one of Portugal's most celebrated painters. The city's picturesque parks and gardens, such as the Dom Carlos I Park and the romantic Parque D. Carlos, provide tranquil spaces to relax and appreciate nature's beauty.

Local Markets: Caldas da Rainha's vibrant local markets offer a true taste of Portuguese daily life. The daily fruit and vegetable market, Mercado da Fruta, invites you to explore stalls filled with fresh produce, aromatic herbs, and local delicacies. The weekly farmers' market, held every Monday, is a colorful spectacle where you can find regional products, handmade crafts, and souvenirs to treasure. Immerse yourself in the lively ambiance, interact with friendly locals, and savor the flavors of the region.

Proximity to Lisbon: Despite its off-the-beaten-path appeal, Caldas da Rainha benefits from its proximity to the cosmopolitan capital city of Lisbon. With just a one-hour drive or a short train ride, you can easily access the vibrant cultural scene, world-class amenities, and international travel connections that Lisbon offers. This makes Caldas da Rainha an ideal place to enjoy a peaceful lifestyle while still being within reach of urban conveniences.
In conclusion, Caldas da Rainha combines a rich history, unique pottery traditions, cultural attractions, and a tranquil spa ambiance. Moving to Caldas da Rainha means embracing a slower pace of life, surrounded by natural beauty and the warmth of Portuguese hospitality. Whether you're exploring the town's thermal heritage, appreciating its artistic creations, or immersing yourself in the local markets, Caldas da Rainha invites you to experience an authentic taste of Portugal that will enrich your life in countless ways.