Buy House in Melides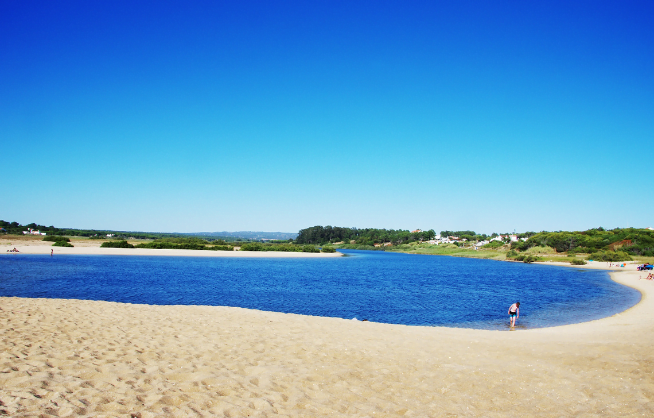 Want to buy a house in Melides? Have you visited our beautiful town and its beaches and fell in love with it? We want to help you find the perfect house! Let us know exactly what you want and we will find it for you! The best part is that the service is completely free and you won't be obliged to buy or rent any of the properties we present you with!
Why Move to Melides?
Nestled between the shimmering sea and the tranquil Melides Lagoon, Melides Beach offers an idyllic coastal retreat that is sure to captivate anyone seeking a peaceful haven. Accessible by a well-maintained road, the journey to this pristine shoreline is a delight in itself. As you travel along the 4-kilometer road, flanked by majestic pine trees and picturesque rice paddies, a sense of serenity envelops you, setting the stage for a truly enchanting experience.
Upon reaching Melides Beach, you'll find a long expanse of golden sand awaiting your arrival. The beach is thoughtfully equipped with a range of support infrastructures, ensuring your comfort and convenience. Whether you're in the mood for a game of beach volleyball or simply seeking a spot to lounge and soak up the sun's rays, Melides Beach has you covered. The availability of parking facilities further adds to the ease of access, allowing you to seamlessly transition from the road to the sandy shore.
Beyond the beach, the road leads you to the charming village of Melides itself. Here, traditional Alentejo architecture beckons with its whitewashed houses and tranquil streets. Taking a leisurely stroll through the village is a delightful way to immerse yourself in the local atmosphere and experience the unhurried pace of life in this Alentejo gem. Melides offers a glimpse into the region's rich heritage and invites you to discover its hidden gems, from cozy cafes serving regional delicacies to small shops showcasing local crafts.
Moving to Melides means embracing a lifestyle defined by natural beauty and tranquility. The proximity of Melides Beach allows you to enjoy the soothing rhythms of the ocean and the invigorating sea breeze whenever you desire. The peaceful village, with its rustic charm, presents an opportunity to connect with the genuine spirit of Alentejo and its warm-hearted locals. Whether you seek moments of solitude in nature, long walks along the shore, or the chance to immerse yourself in a close-knit community, Melides offers a haven where you can create a life of harmony and contentment.
In Melides, every day becomes an opportunity to savor the simple pleasures that make life truly meaningful. From basking in the beauty of the beach to exploring the authentic charm of the village, this coastal haven holds the promise of a fulfilling and serene existence. Moving to Melides opens the door to a lifestyle shaped by the embrace of nature, the rich cultural heritage of Alentejo, and the warmth of a tight-knit community.