Buy House in Baleal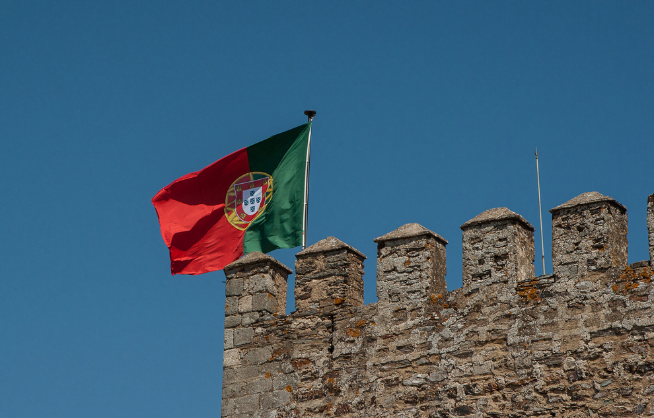 Want to buy a house in Baleal? Have you visited our beautiful town and its beaches and fell in love with it? We want to help you find the perfect house! Let us know exactly what you want and we will find it for you! The best part is that the service is completely free and you won't be obliged to buy or rent any of the properties we present you with!
Why Move to Baleal?
Baleal, a captivating coastal town located in Peniche, Portugal, offers an idyllic setting for those seeking a beachside paradise. The sea takes center stage in Baleal, shaping both its development and its allure. The beaches in Peniche, including Consolação and Baleal bays, are beloved by locals and visitors alike. These sheltered spots provide the perfect setting for a relaxing family day out, while the renowned waves of the west coast, such as the legendary Supertubos at Medão Grande Beach, attract surfers and bodyboarders from around the world. In fact, Supertubos was elected one of "Portugal's 7 Wonders" in a national tournament and serves as the venue for the prestigious Rip Curl Pro Portugal, a major event on the World Surf League Tour.
Beyond its captivating beaches, Baleal offers a wealth of natural beauty and adventure. Just a boat ride away lies the enchanting Berlengas Island Nature Reserve. With its crystal-clear waters, this reserve entices divers to explore its depths and discover a natural sanctuary teeming with vibrant marine flora and fauna. The choppy sea and secluded nature of the island have also given rise to intriguing tales of fishermen and sunken vessels, adding an air of mystery and wonder to the coastal region.
Culinary delights await in Baleal, reflecting the town's deep connection to the sea. Indulge in the flavors of the local cuisine, with must-try dishes including the fragrant bouillabaisse, the delectable seafood rice, and the mouthwatering charcoal-grilled sardines. Accompany your meal with a glass of the finest wines from the Western region, perfectly complementing the coastal flavors. And when it comes to dessert, treat yourself to the delightful almond cakes, whether savoring an "Amigo de Peniche" or delighting in the biscuits known as "Esses."
Moving to Baleal means embracing a coastal lifestyle that combines the beauty of nature, the thrill of world-class waves, and a vibrant culinary scene. The town's proximity to Peniche and its array of amenities ensure convenience and a welcoming community. Whether you are an avid surfer, a lover of marine exploration, or simply someone who appreciates the tranquility and beauty of a seaside retreat, Baleal offers the perfect blend of adventure and relaxation. With its captivating beaches, intriguing folklore, and delectable cuisine, Baleal beckons you to immerse yourself in its coastal charm and create a life filled with sun, surf, and unforgettable experiences.