Buy House in Carcavelos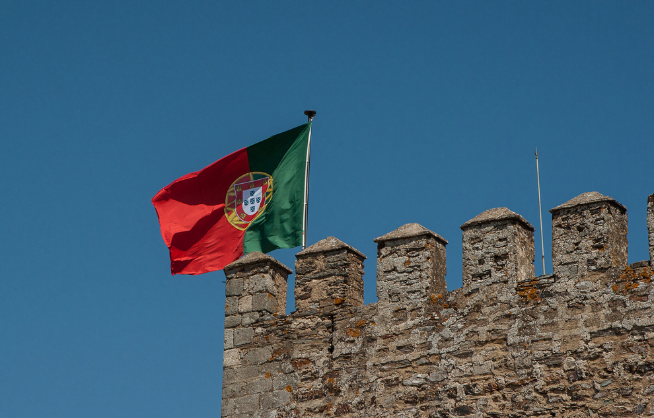 Want to buy a house in Carcavelos? Have you visited our beautiful town and its beaches and fell in love with it? We want to help you find the perfect house! Let us know exactly what you want and we will find it for you! The best part is that the service is completely free and you won't be obliged to buy or rent any of the properties we present you with!
Why Move to Carcavelos?
Nestled just 12 kilometers west of Lisbon, Carcavelos offers a delightful coastal living experience that seamlessly blends history, natural beauty, and a vibrant beach culture. Formerly a civil parish within the municipality of Cascais, Carcavelos became even more alluring when it merged with Parede in 2013, creating a new parish known as Carcavelos e Parede. While Carcavelos was once renowned for its wine production, the transformation of its beaches into a mecca for surfing has breathed new life into this charming area.
As you explore Carcavelos, you'll encounter the impressive Fort of São Mayão da Barra situated at the mouth of the Tagus River. Originally built to protect the river from enemy ships, this historic fortification later became the official summer residence of the Minister of Defense. Its commanding presence stands as a testament to the region's rich past and offers a picturesque backdrop to the coastal landscape.
Carcavelos played a significant role in the international telegraph network during the 19th and 20th centuries, serving as a crucial communication hub for the British Empire. The town's connection to the global telegraph network, managed by early iterations of the Cable & Wireless company, highlights its historical importance and contribution to global communication.
Education is highly valued in Carcavelos, and the area boasts a number of prestigious international schools, including the renowned Saint Mayan's School. Families seeking an excellent educational environment for their children will find ample options to choose from, ensuring a well-rounded and enriching academic experience.
However, it is Carcavelos' stunning beaches that truly steal the spotlight. Serving as the first municipal beach when traveling from Lisbon, Carcavelos Beach captures the essence of coastal beauty. With its expansive stretch of sand and the magnificent backdrop of the Fort of São Mayão da Barra and Rana's tip, it offers a picturesque setting for relaxation and recreation. The beach's popularity among surfers, windsurfers, and bodyboarders is no surprise, given the ocean conditions that create powerful waves. Throughout the year, numerous competitions take place, attracting athletes and spectators alike.
The beachfront promenade surrounding Carcavelos Beach is a vibrant hub of activity, with a variety of restaurants, bars, and outdoor cafes. Whether you're seeking a leisurely seaside meal, a refreshing drink with friends, or simply a spot to people-watch and soak up the lively atmosphere, the promenade has it all. Access to the beach is convenient, and ample parking facilities ensure that you can enjoy a stress-free beach experience.
In addition to the beach and its lively surroundings, Carcavelos offers a remarkable green area north of the Marginal, providing an extensive natural space where you can immerse yourself in nature, go for a jog, or enjoy a picnic with loved ones. This green oasis adds an extra layer of tranquility and beauty to the already picturesque coastal scenery.
Moving to Carcavelos means embracing a coastal lifestyle where history, outdoor recreation, and a vibrant community converge. The town's proximity to Lisbon allows for easy access to the dynamic capital city, while the allure of Carcavelos' beaches and its emerging surf culture create a unique sense of place and community. With its rich heritage, stunning natural landscapes, and welcoming atmosphere, Carcavelos offers an exceptional living experience for those seeking a coastal haven that harmoniously combines tradition, relaxation, and an active beach lifestyle.