Buy House in Olhão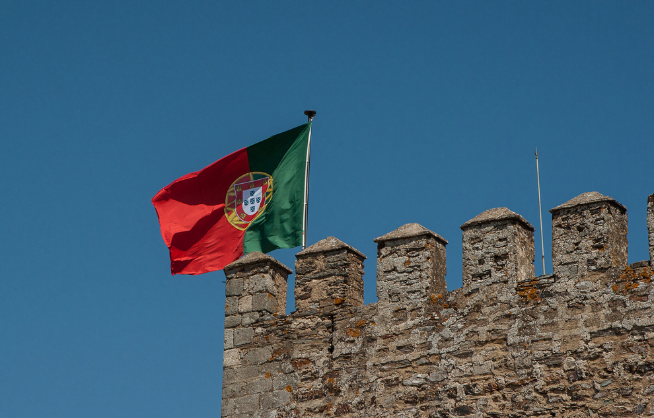 Want to buy a house in Olhão? Have you visited our beautiful town and its beaches and fell in love with it? We want to help you find the perfect house! Let us know exactly what you want and we will find it for you! The best part is that the service is completely free and you won't be obliged to buy or rent any of the properties we present you with!
Why Move to Olhão?
If you're seeking a coastal destination that offers both natural beauty and a taste of authentic Portuguese culture, Olhão should be high on your list. As the largest fishing port in the Algarve, this charming town serves as the perfect gateway to some of Portugal's most stunning islands and the breathtaking natural park of Ria Formosa. Here are several compelling reasons why moving to Olhão is an excellent choice.
Access to Beautiful Islands: Although Olhão itself doesn't have beaches, it provides convenient access to several stunning islands. Hop on a boat from Olhão, and within a short ride, you'll find yourself on the enchanting Ilha da Culatra. This island separates the sea from the natural park of Ria Formosa and boasts some of the most beautiful beaches in the Algarve. Immerse yourself in the white sands and crystal-clear waters, perfect for a day of sunbathing, swimming, or engaging in water activities like diving or snorkeling.

Ria Formosa Natural Park: Olhão serves as an excellent starting point to explore the captivating Ria Formosa Natural Park. This protected area is a paradise for nature lovers, with its diverse ecosystems, including lagoons, marshes, and sandbars. Explore the park's network of trails and discover an array of bird species, flora, and fauna along the way. Take a boat tour or kayak through the park's waterways, immersing yourself in the tranquility and beauty of this unique coastal habitat.

Authentic Portuguese Culture: Olhão offers an authentic glimpse into Portuguese life and culture. Stroll through the town's narrow streets and discover traditional whitewashed houses adorned with intricate tiled facades. Explore the bustling fish market, where you can witness the local fishermen bringing in their daily catch. Indulge in the town's culinary delights, savoring delicious and traditional seafood dishes that highlight Olhão's fishing heritage. The local restaurants and cafes offer a warm and welcoming atmosphere, inviting you to experience the true essence of Portuguese hospitality.

Proximity to Faro: Olhão's strategic location, just a short 10-minute drive or train ride from Faro, adds to its appeal. Faro, the capital of the Algarve, offers a wide range of amenities, including an international airport, shopping centers, cultural attractions, and a vibrant nightlife. Living in Olhão provides the perfect balance between a serene coastal lifestyle and easy access to the conveniences and opportunities offered by a larger city.

A Multifaceted Experience: Whether you're planning to stay in Olhão for several weeks or just for a day trip, the town promises to offer something unique and enjoyable. From exploring the islands and immersing yourself in nature to savoring local cuisine and experiencing the authentic Portuguese way of life, Olhão provides a multifaceted experience that caters to a variety of interests and preferences.
In conclusion, Olhão may not be the most visually striking town in the Algarve, but it serves as a gateway to extraordinary natural beauty and cultural experiences. With easy access to stunning islands, the captivating Ria Formosa Natural Park, and the warmth of Portuguese culture, moving to Olhão means embracing a coastal lifestyle that combines relaxation, exploration, and a deep appreciation for the natural wonders that surround you.