Buy House in Ericeira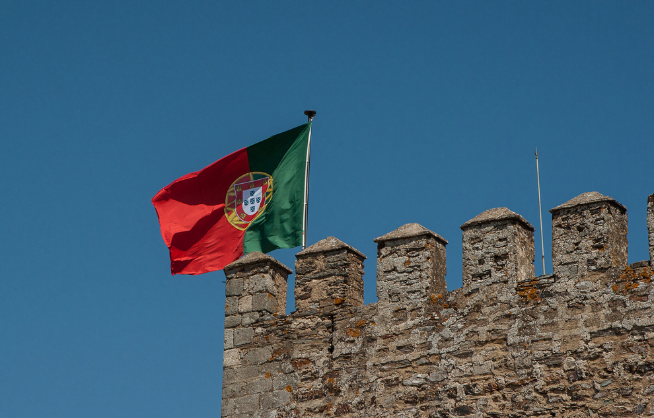 Want to buy a house in Ericeira? Have you visited our beautiful town and its beaches and fell in love with it? We want to help you find the perfect house! Let us know exactly what you want and we will find it for you! The best part is that the service is completely free and you won't be obliged to buy or rent any of the properties we present you with!
Why Move to Ericeira?
If you're a surfer or simply someone who appreciates the beauty of coastal living, Ericeira should be on your radar. This picturesque Portuguese fishing town offers a unique blend of natural beauty, rich heritage, and a vibrant surfing culture that makes it an ideal place to call home. Here are some compelling reasons why moving to Ericeira could be a fantastic decision.
World-Class Surfing: Ericeira's claim to fame lies in its outstanding surfing conditions. With a coastline boasting powerful and reliable surf, it has gained recognition as a mecca for surfers from all over the world. Whether you're a seasoned pro or a beginner looking to catch your first wave, Ericeira's beaches cater to all levels of experience. From the iconic Ribeira d'Ilhas to the popular Coxos, you'll find a variety of surf breaks that will keep you stoked year-round.

Charming Coastal Lifestyle: Ericeira strikes a perfect balance between preserving its traditional Portuguese heritage and embracing a modern, laid-back vibe. The town exudes charm, with its narrow cobbled streets, traditional fishermen's cottages, and historic buildings. You can stroll along the waterfront, explore the local markets, and indulge in fresh seafood delicacies that Ericeira is renowned for. The warm and welcoming locals contribute to a sense of community that makes you feel right at home.

Beaches Galore: Ericeira offers an abundance of sandy beaches, ensuring you'll never tire of exploring the coastline. Within the town itself, you have four beautiful beaches to choose from, each with its own unique character and charm. Whether you're seeking a relaxing sunbathing spot or an exhilarating surf session, these beaches provide the perfect backdrop. Additionally, if you're up for an adventure, there are several other challenging surfing beaches along the World Surfing Reserve (WSR) coastline, just a short distance from Ericeira.

Vibrant Lifestyle: While Ericeira may have a relaxed atmosphere during the day, it comes alive with energy after the sun sets. The town boasts a lively nightlife scene, with a variety of bars, restaurants, and live music venues to enjoy. Whether you prefer sipping cocktails with friends, dancing the night away, or simply immersing yourself in the vibrant local culture, Ericeira offers a vibrant social scene that caters to all tastes and preferences.

Excellent Facilities: Despite its quaint appearance, Ericeira doesn't fall short when it comes to top-rated tourist facilities. The town offers a range of accommodation options, from cozy guesthouses to boutique hotels, ensuring you'll find a comfortable place to stay. You'll also find surf schools, equipment rentals, and surf shops to cater to all your surfing needs. Ericeira's convenient location, just a short drive from Lisbon, provides easy access to international airports, major highways, and other amenities.
In conclusion, Ericeira is much more than a surfing destination—it's a coastal gem that offers an idyllic lifestyle, rich cultural heritage, and a tight-knit community. Whether you're captivated by its world-class surf breaks, enamored by its charming streets, or simply seeking a place to unwind and enjoy life by the sea, Ericeira has it all. Moving to Ericeira means immersing yourself in a truly unique and vibrant coastal experience that will leave you with lifelong memories.