Buy House in Sines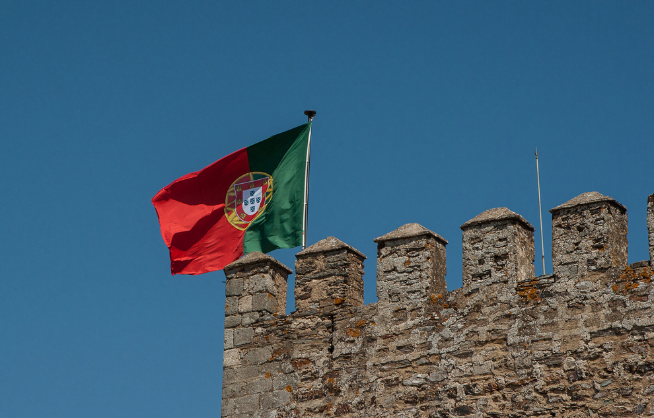 Want to buy a house in Sines? Have you visited our beautiful town and its beaches and fell in love with it? We want to help you find the perfect house! Let us know exactly what you want and we will find it for you! The best part is that the service is completely free and you won't be obliged to buy or rent any of the properties we present you with!
Why Move to Sines?
Moving to Sines offers a multitude of advantages, making it an excellent choice for relocation. One of the standout features of Sines is its strategic location as a major port managed by the Ports of Sines and the Algarve Authority. With exceptional natural conditions and a deep-sea harbor capable of accommodating ships of all sizes, the port operates around the clock, ensuring efficient and unrestricted maritime access for trade. Sines is also Europe's closest deep-water port to the Panama Canal, facilitating international connections and trade routes to and from the main ports on all continents.
Adjacent to the Port of Sines lies the ZILS (Sines Industrial and Logistics Zone), managed by aicep Global Parques. Spanning over 2,375 hectares, this zone is specifically designed to cater to Atlantic-oriented industries. It attracts domestic and international companies, offering ample space for industrial, logistics, and service activities. With excellent access and infrastructure, including a business center with offices, meeting rooms, and conference facilities, ZILS provides an ideal environment for businesses to thrive and expand their operations.
Within the ZILS, the ZIL 2 (Light Industry Zone) managed by Sines Municipal Council offers plots of land for various activities, such as manufacturing, warehousing, trade, and services. Spanning 147 hectares, these plots provide a range of sizes and access to essential utilities like water, sewers, electricity, and telecommunications. Additionally, the municipality of Sines has land available in other areas for investment in sectors such as trade, tourism, and housing, catering to diverse economic activities.
Beyond its industrial and logistical advantages, Sines is a vibrant and dynamic community that values culture and sports. Throughout the year, the municipality hosts an array of cultural and sports events catering to all ages. One noteworthy event is the FMM Sines - Festival Músicas do Mundo, a world music festival recognized as one of the most important of its kind in Europe. Residents of Sines also have access to gyms, sports clubs offering a wide range of activities, and a network of cycle paths, seaside promenades, and walking routes that allow for enjoyable exploration of the municipality's natural beauty.
Moreover, Sines is blessed with breathtaking wild beaches located just a short distance from the town center. These pristine beaches, boasting Blue Flag certification for water quality and excellent facilities, rank among the most beautiful in Europe. Residents can indulge in outdoor activities, relax by the sea, and savor the coastal charm that Sines has to offer.
In summary, moving to Sines means benefiting from its strategic port infrastructure, favorable industrial and logistics zones, a thriving cultural scene, a range of sports facilities, and proximity to stunning beaches. This combination of economic opportunities, community engagement, and natural beauty makes Sines an attractive destination for individuals and businesses seeking a well-rounded and fulfilling lifestyle.