Buy House in Portalegre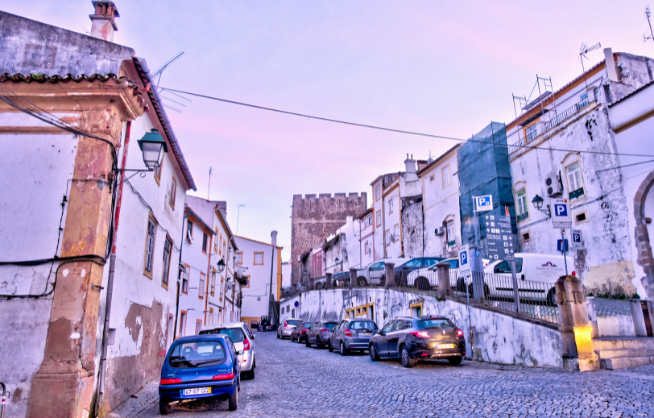 Want to buy a house in Portalegre? Have you visited our beautiful town and fell in love with it? We want to help you find the perfect house! Let us know exactly what you want and we will find it for you! The best part is that the service is completely free and you won't be obliged to buy or rent any of the properties we present you with!
Why Move to Portalegre?
Relocating to Portalegre unveils an extraordinary opportunity to submerge oneself in the timeless tapestry of the Alentejo's northern reaches. In stark contrast to a mundane existence, Portalegre reigns as the nucleus of a constellation of towns, each adorned with its idiosyncratic narratives. This region, cloaked in historical wonders, panoramic vistas from its ancient hilltop settlements, and prehistoric enigmas, bestows upon you an inimitable experience. Beyond these cultural gems, the bountiful dams on the outskirts grant solace from the relentless summer sun and beckon adventure seekers to indulge in aquatic sports.
Perched along the Spanish border, Portalegre cradles within its bosom the undulating contours of the São Mamede mountains, a designated national park that stands as a testament to nature's grandeur. Here, a meticulously crafted network of trails unveils a tapestry of ecosystems, teeming with elusive fauna, from the stately wild boar and majestic red deer to the majestic vultures and soaring eagles. Just a short jaunt away, the São Mamede summit, soaring over 3000 feet, bequeaths sweeping panoramas along a serpentine road that caresses the region's captivating landscapes. Portalegre itself, an impregnable fortress throughout epochs of strife, stands as a sentinel of its strategic significance, echoing the valor of British troops during the Peninsular War, who sought refuge within its historic walls.
Yet, Portalegre is more than a bastion of martial history; it is a sanctuary of spiritual and architectural majesty, its religious edifices echoing the fervor of bygone centuries. The São Francisco monastery, along with the Santa Clara and São Bernardo monasteries, serve as timeless sanctuaries of devotion and reflection, offering an enticing window into history. The town's Renaissance and Baroque mansions, resplendent in their grandeur, stand as enduring emblems of a glorious past, where each cobbled street whispers tales of a bygone era.
The decision to make Portalegre your home beckons you to an inviting community that esteems its historical tapestry, cherishes the splendor of the natural world, and lives life at a contemplative pace. The town's central location opens the gates to an enchanting realm of surrounding towns and villages, each with its own distinct personality and enthralling allure. Be it a leisurely meander through timeworn thoroughfares, an expedition into architectural and spiritual treasures, or a journey into the wilds of the adjacent national park, Portalegre offers an opulent tapestry where tradition, nature, and history intertwine harmoniously.