Buy House in Viana do Castelo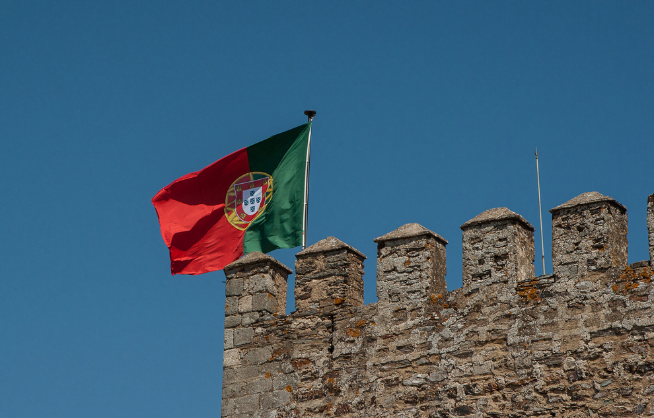 Want to buy a house in Viana do Castelo? Have you visited our beautiful town and fell in love with it? We want to help you find the perfect house! Let us know exactly what you want and we will find it for you! The best part is that the service is completely free and you won't be obliged to buy or rent any of the properties we present you with!
Why Move to Viana do Castelo?
Viana do Castelo, known as the jewel of the Costa Verde, captivates with its enchanting medieval center, picturesque riverfront, and stunning nearby beaches. Stepping into the old quarter, you'll find yourself immersed in a charming blend of leafy 19th-century boulevards and narrow lanes lined with magnificent Manueline manors and rococo palaces. Presiding over the town is the breathtaking white neo-Byzantine Santa Luzia church, perched majestically atop a hill, offering panoramic views that encompass the Rio Lima estuary. This unique location makes Viana do Castelo an ideal base for exploring the lower Lima valley and its surrounding wonders.
Reaching Viana do Castelo is a breeze, as it is conveniently accessible from Porto or Valença for those arriving from Spain. The city's exceptional geographical position, nestled between the sea and the mouth of the Lima River, is beautifully showcased from the hill of Santa Luzia.
Viana do Castelo is undeniably one of the most captivating cities in northern Portugal. Its rich history is intertwined with the country's maritime heritage, as it played a significant role during the Portuguese Discoveries and later became a prominent center for cod fishing.
To begin your exploration of this remarkable city, start with the breathtaking view from Santa Luzia hill and marvel at the Basilica of the Sacred Heart of Jesus. This revivalist architectural gem, designed by Ventura Terra in 1898, sets the stage for a captivating journey through Viana do Castelo.
As you wander through its streets, you'll encounter a myriad of delights, from beautifully preserved buildings and churches to lively squares and inviting cafes. The city's maritime spirit is ever-present, with the shimmering river and the bustling port serving as reminders of its connection to the sea. Immerse yourself in the local culture by visiting museums that showcase Viana's seafaring past and exploring traditional crafts, such as the delicate filigree jewelry for which the region is renowned.
Viana do Castelo's allure extends beyond its historic core. Just a short distance away, you'll discover pristine beaches where the Atlantic waves crash against golden sands. These idyllic coastal retreats invite you to unwind, bask in the sun, and revel in the natural beauty that surrounds the city.
Moving to Viana do Castelo means embracing a life steeped in history, culture, and natural splendor. The city's captivating blend of medieval charm, maritime heritage, and proximity to stunning beaches creates an enticing tapestry for residents to explore and enjoy. Whether you're strolling through its historic streets, admiring panoramic views from hilltop vantage points, or immersing yourself in the coastal wonders of the region, Viana do Castelo offers an extraordinary setting to call home.