Buy House in Cascais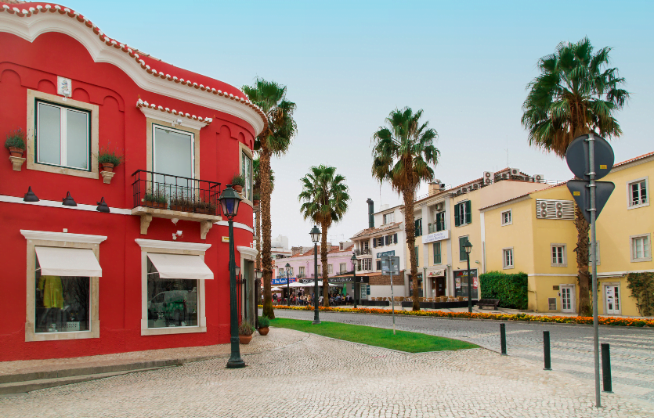 Want to buy a house in Cascais? Have you visited our beautiful town and its beaches and fell in love with it? We want to help you find the perfect house! Let us know exactly what you want and we will find it for you! The best part is that the service is completely free and you won't be obliged to buy or rent any of the properties we present you with!
Why Move to Cascais?
Nestled gracefully along the enchanting Portuguese coastline, Cascais effortlessly weaves its spellbinding magic, captivating the hearts of both locals and wanderers. In the grand tapestry of Portugal's destinations, Cascais stands as a resplendent jewel, a place both renowned and coveted. Whether you are pondering the idea of settling here or embarking on a journey of investment, Cascais beckons with a quality of life that is truly exceptional, setting it apart from the rest.
One of the most splendid attributes of Cascais is its intimate relationship with Lisbon, Portugal's bustling capital. Here, you can have the best of both worlds, for while Lisbon is but a stone's throw away, Cascais retains its unique character as a medium-sized haven. This harmony imparts a sense of serenity and a lifestyle that's truly enviable.
Strategically perched, Cascais enjoys seamless connectivity. Major highways and national roads stand at the ready, providing an unbroken thread of access to the rest of the region and the country. Whether your pursuits are professional in nature or borne of wanderlust, Cascais's exceptional transport links make reaching your desired destination a breeze.
But it is the coastal embrace of Cascais that truly distinguishes it. A well-connected rail network dances along the shoreline, allowing swift and safe journeys for all who traverse it. Opting for the comfort of train travel, one can traverse the region with ease, leaving the driving to the landscapes that pass by. And should your dreams stretch beyond the horizon, Lisbon's international gateway, Portela Airport, lies a mere 30 kilometers away, presenting boundless possibilities.
In the realm of climate, Cascais revels in a privileged status. Sheltered by the protective arm of the Serra de Sintra, the town enjoys mild weather throughout the year. Shielded from the icy grip of winter and the deluge of heavy rains, a comfortable ambiance prevails. With a generous share of around 260 rain-free days annually, Cascais revels in the gentle caress of sunshine. Summers here are a warm embrace, with daytime temperatures soaring to 30 degrees Celsius, while nights bestow a gentle and comforting reprieve at an average minimum of 19 degrees Celsius. Even during the cooler months, the mercury rarely dips below 10 degrees Celsius, maintaining an average daytime temperature of 17 degrees Celsius in May. The tender influence of the ocean to the south enriches Cascais with its amiable climate, making it a haven for residents and visitors alike.
With its beguiling blend of location, accessibility, and climate, Cascais beckons to those who yearn for a life of excellence. Whether you are drawn by its picturesque vistas, steeped in cultural history, or inspired by its thriving community, Cascais unfurls a lifestyle that is as enchanting as it is gratifying. So, whether you envision it as a place to hang your hat, a realm to explore, or a haven for investments, Cascais invites you to savor the unparalleled allure of this remarkable coastal town.