Buy House in Cascais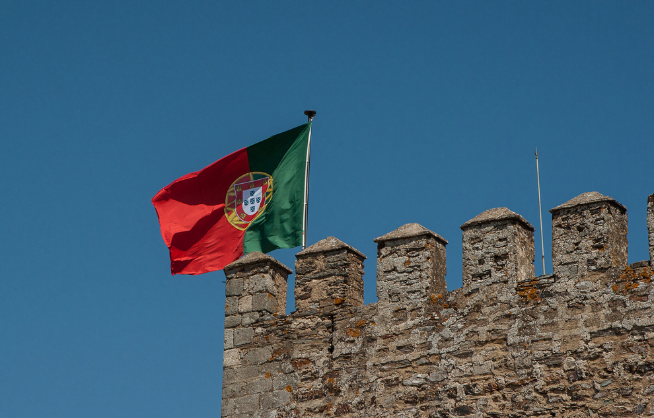 Want to buy a house in Cascais? Have you visited our beautiful town and its beaches and fell in love with it? We want to help you find the perfect house! Let us know exactly what you want and we will find it for you! The best part is that the service is completely free and you won't be obliged to buy or rent any of the properties we present you with!
Why Move to Cascais?
Nestled along the coast, Cascais is a town that effortlessly captures the hearts of locals and visitors alike. With its multitude of attractions, it has earned its place as one of the most recognized and desirable destinations in Portugal. Whether you're considering it as a place to call home or an investment opportunity, Cascais offers an exceptional quality of life that is difficult to match.
One of the greatest advantages of Cascais is its proximity to Lisbon, which allows residents to enjoy the best of both worlds. While being within reach of the vibrant capital city, Cascais maintains its own unique charm as a medium-sized village. This exclusivity provides a sense of tranquility and a desirable living environment.
The town's strategic location, with convenient access to major highways and national roads, ensures seamless connectivity to the rest of the region and the country. Whether you have professional commitments or wish to explore different parts of Portugal, Cascais's excellent transport links make it easy to reach any destination.
Cascais's coastal setting is another attribute that enhances its appeal. The well-connected rail network along the coastline provides quick and safe mobility for various types of journeys. Residents and visitors can opt for the comfort and convenience of train travel, offering an alternative to driving. Additionally, the international airport of Lisbon, Portela, is a mere 30 km away, facilitating effortless connections to the rest of the world.
When it comes to climate, Cascais enjoys a privileged location. Shielded by the Serra de Sintra, the town experiences mild weather year-round. The protection from cold temperatures and excessive rainfall creates a pleasant and comfortable environment. With approximately 260 rain-free days per year, Cascais offers an abundance of sunshine. Summers are warm, with temperatures reaching up to 30 degrees Celsius during the day and a comfortable average minimum of 19 degrees Celsius at night. Even in the colder months, temperatures rarely dip below 10 degrees Celsius, maintaining an average daytime temperature of 17 degrees Celsius in May. The oceanic influences from the south contribute to Cascais's mild climate, making it an ideal place to live, visit, or invest.
Cascais's appealing combination of location, convenience, and climate make it an enticing choice for individuals seeking a high quality of life. Whether you're captivated by its picturesque landscapes, its rich cultural heritage, or its thriving community, Cascais offers a lifestyle that is both enchanting and fulfilling. Consider Cascais as a place to call home, a destination to explore, or an investment opportunity, and experience the unparalleled allure of this remarkable coastal town.