Buy House in Tróia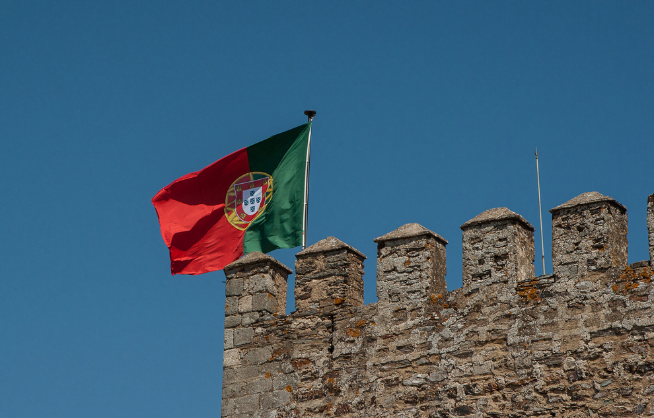 Want to buy a house in Tróia? Have you visited our beautiful town and its beaches and fell in love with it? We want to help you find the perfect house! Let us know exactly what you want and we will find it for you! The best part is that the service is completely free and you won't be obliged to buy or rent any of the properties we present you with!
Why Move to Tróia?
Tróia, a serene and picturesque destination, offers an idyllic setting for those seeking an exquisite place to call home. Located just an hour away from Lisbon, in Setúbal, Tróia is accessible by a scenic ferry ride across the river Sado. Upon arrival, you'll be greeted by the charm and beauty of this resort town, which boasts one of the longest beaches in Portugal, stretching 18 kilometers along the coastline.
Tróia's microclimate, characterized by mild temperatures, ensures that you can indulge in a variety of activities throughout the year, making it an ideal destination for both summer vacations and winter getaways. The golden sands seem to stretch endlessly, bordered by the crystal-clear waters of the sea on one side and a lush pine forest on the other. Here, you can enjoy quality time with your family, bask in the sun, and, if weather permits, partake in thrilling water sports. The area is particularly renowned for windsurfing and sailing, as evidenced by the bustling Troia Marina.
For those seeking a golfing experience, Tróia offers an exceptional golf course designed by the renowned American architect Bobby Jones. The course seamlessly blends with the natural landscape, presenting golf enthusiasts with a challenging yet rewarding experience. It is listed among the best golf courses in Europe and often hosts international competitions.
One of Tróia's highlights is the opportunity to witness dolphins in their natural habitat. The confluence of the Sado River and the sea creates a favorable environment for dolphin sightings. Embarking on a boat trip to observe these magnificent creatures is a must-do activity that never fails to leave a lasting impression. Additionally, nature lovers can explore the Serra da Arrábida Natural Park or the Sado Estuary Nature Reserve, renowned for their rich birdlife and captivating scenery. Not far from Tróia, you'll discover the traditional fishing port of Carrasqueira, a unique village built on stilts.
Traces of human habitation in Tróia date back centuries, with the Roman Ruins serving as a testament to the region's historical significance. These ruins, dating back to the 1st century, were once the largest complex for the production of preserves and fish sauce in the Western Roman Empire. They showcase the long-standing importance of fishing in the local economy.
Venturing beyond Tróia, you'll encounter other captivating beaches such as Comporta, Carvalhal, and Pego, where you can savor delicious fresh fish at charming local restaurants or indulge in regional delicacies. A short stroll will transport you to a different landscape, where the dunes give way to the awe-inspiring Melides lagoon, adorned with its five-million-year-old sandstone cliff. Further exploration will lead you to the Natural Reserves of the Lagoons of Santo André e da Sancha, offering serene natural beauty.
Nearby, in Grândola, lies Badoca Park, a delightful family attraction where you can embark on a captivating "safari" adventure. Witness free-roaming deer, buffaloes, ostriches, giraffes, antelopes, zebras, and other fascinating animals, creating unforgettable memories for both children and adults alike.
Tróia's pristine beaches, captivating wildlife, rich history, and proximity to vibrant cities make it an exceptional place to live, visit, or invest. Whether you seek tranquility, adventure, or a combination of both, Tróia promises a lifestyle that is both invigorating and serene, beckoning you to embrace the beauty of this coastal haven.