Quandoo Promo Code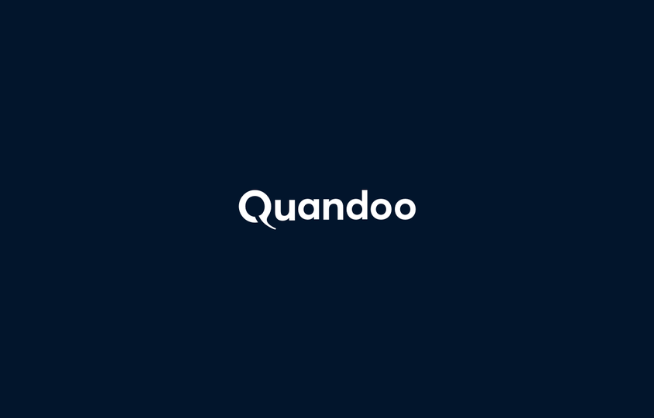 USE OUR QUANDOO PROMO CODE AND GET €9 EQUIVALENT WITH 900 LOYALTY POINTS!
(OCTOBER 2023)
COPY AND INSERT OUR QUANDOO PROMO CODE UPON CONFIRMING YOUR RESERVATION ON THE APP AND GET 900 FREE LOYALTY POINTS
START SAVING WITH QUANDOO!
QUANDOO PROMO CODE:
NUNO9561PKT
ABOUT QUANDOO
Quandoo, the pioneering restaurant reservation platform, has made remarkable strides since its inception in December 2012. Operating in 12 countries and having facilitated reservations for more than 150 million diners across a staggering 18,000+ restaurants, Quandoo has become synonymous with revolutionizing the dining experience.
For diners, Quandoo has seamlessly transformed the way they discover and reserve restaurants. With an integrated reservation system that spans popular platforms like Apple, Facebook, Google Maps, Instagram, and WeChat, diners can effortlessly explore a wide range of dining options at their fingertips. From exquisite Michelin-starred establishments to beloved local favorites, Quandoo offers an unparalleled array of culinary experiences to suit every taste.
Restaurateurs, too, have found immense value in Quandoo's offerings. By leveraging the platform's customized restaurant technology and powerful digital marketing tools, Quandoo empowers restaurateurs to enhance efficiency, maximize revenue, and engage with their customers in meaningful ways. At the forefront of the technology-driven landscape, Quandoo aspires to become the world's leading marketplace for dining out experiences.
As one of the fastest-growing restaurant reservation platforms globally, Quandoo has garnered a reputation for excellence. With millions of seated diners across more than 17,000 restaurants, the platform provides an unmatched selection of dining experiences. Meanwhile, restaurateurs benefit from industry-leading reservation and management tools, enabling them to drive transactions and cultivate lasting connections with their customers through the Quandoo platform.
Operating in countries such as Germany, the United Kingdom, Austria, Turkey, Switzerland, Italy, Finland, the Netherlands, Luxembourg, Singapore, Hong Kong, and Australia, Quandoo's reach extends far and wide. Headquartered in Berlin, Germany, under the leadership of CEO Hidetaka Kawashima, the company employs approximately 350 individuals worldwide.
Driven by a global mission to transform the world's dining out experience, Quandoo strives to connect guests and restaurants through a seamless reservation system. In doing so, the company fosters an international workplace that nurtures the growth and advancement of its employees' careers. With a diverse range of nationalities and cultures, Quandoo cultivates an inspiring and creative working atmosphere. Empowering its employees to take on responsibilities and develop their skills, Quandoo fosters a collaborative environment dedicated to building innovative products.
For those seeking fulfilling careers, Quandoo offers an array of opportunities across 11 countries, placing individuals in some of the most vibrant places around the world. Through their dedication to transforming the dining experience and their commitment to employee growth, Quandoo continues to leave an indelible mark on the global culinary landscape.
So, what are you waiting for? Use our Quandoo Promo Code and get started today!
Coupon Coupons Discount Discount Code Discount Codes Promo Code Promo Codes Promotional Code Promotional Codes