Buy House in Mafra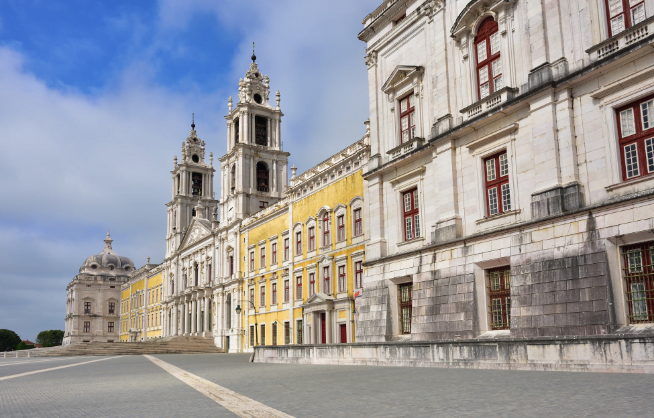 Want to buy a house in Mafra? Have you visited our beautiful town and fell in love with it? We want to help you find the perfect house! Let us know exactly what you want and we will find it for you! The best part is that the service is completely free and you won't be obliged to buy or rent any of the properties we present you with!
Why Move to Mafra?
Nestled within a leisurely 30-minute drive to the northwest of Lisbon International Airport, Mafra beckons with a distinctive allure that's simply unparalleled. With the resplendent National Palace of Mafra as its crowning jewel, this town is a living testament to a bygone era of architectural grandeur and historical opulence. The National Palace, a dazzling blend of Baroque and Neo-classical influences, spans a staggering 430,000 square feet, boasting a basilica that mirrors the majesty of St. Peter's in Rome.
Mafra, with its approximately 76,000 residents dispersed across 112 square miles, radiates the charm of a thriving small city with a heartbeat attuned to the unhurried rhythms of life. The quaint streets, punctuated by verdant trees, are adorned with the iconic calçada Portuguesa, the black-and-white Portuguese pavement. Abundant green spaces, resplendent with year-round blooms, are scattered throughout the town, while the residential areas seamlessly blend private homes and apartment buildings into a harmonious tapestry of urban living.
Though Mafra may not embrace the coastline, it boasts an enviable climate that's tailor-made for those looking to escape the clutches of harsh winters. Summers here are an ode to warmth, sun-drenched days, while winters bring a refreshing coolness that invites you to don a cozy coat. The annual temperature spectrum spans from 46°F to 80°F, though there may be occasional flirtations with 39°F or daring escapades to 91°F. A gentle reminder: Mafra's elevated location and its proximity to the Atlantic Ocean lend an occasional gusty touch to its breezes.
Mafra leaves no essential unmet, ensuring that daily life is adorned with convenience. Multiple supermarkets of notable size proffer an extensive selection of groceries and essentials, complemented by a bevy of clothing and shoe boutiques, bakeries that yield heavenly confections, flower shops brimming with fragrant blooms, and a specialty meat market to tantalize your culinary desires. For aficionados of fresh, locally-grown produce, the Mercado, situated at the heart of the town, beckons as the quintessential destination.
Safety, in today's world, is paramount, and Portugal as a whole has carved a niche for itself as a global paragon in this arena. Remarkably, it was lauded as the fourth safest country on Earth by the Global Peace Index in 2019. Mafra takes healthcare as seriously as it does its safety, boasting easily accessible public clinics, with one conveniently located near the high school and sports complex. Private healthcare options, exemplified by the CUF Hospital in nearby Torres Vedras, are renowned for their comprehensive and affordable care. Furthermore, the town is bolstered by a well-trained contingent of Emergency Medical Technicians who serve in the volunteer fire department, ensuring rapid and effective response in times of need.
One of the prized facets of Mafra is its impeccably maintained public transportation network. Dependable bus services crisscross the town, rendering travel an absolute breeze. And for those who prefer a more personal touch, a taxi stand nestled in front of the picturesque Jardim de Cerco awaits your call. This charming park, adjacent to the Palace, was once a playground for generations of royals. Today, it plays host to a delightful array of annual events, such as the Bread Festival and music concerts, injecting life and vibrancy into the community.
In summary, Mafra is an exquisite melange of history, natural beauty, and a warm, welcoming community. Its proximity to Lisbon International Airport, temperate climate, comprehensive range of amenities, and convenient transportation options conspire to make it a most inviting place to call home. Whether you're captivated by the grandeur of the National Palace, yearn for the serene yet spirited pace of life, or aspire to find a harmonious blend of urban comforts and nature's embrace, Mafra extends a gracious invitation to all who contemplate a move to this enchanting town.